A delectable dream dessert
In the dead of winter, all people want are reminders that summer is just around the corner. Baking a warm treat with tropical fruit that makes you reminisce of sunny months or warmer locales can be the way to accomplish just that. Cassie Scheele, mother of Amara Thompson (10), and someone very dear to this writer, is the general manager of Betty Danger's Country Club. Betty's is an upbeat restaurant that offers mini-golf and ferris wheel rides located in Northeast Minneapolis. She has shared her famous pineapple dream cake recipe with us in order to bring a piece of a Hawaiian summer into your home.
Cake layer ingredients: 
1 box of cake mix (432 grams)

Ingredients listed on the cake mix:
1 cup of melted butter
2 tablespoons of vegetable oil (may substitute for another type of oil)
½ cup of pineapple juice
½ cup of water
Cake layer steps:
Line two 8-inch round cake pans with parchment paper and non-stick spray. Preheat oven to 350 degrees Fahrenheit. Follow the instructions listed on the cake mix box. Put cake mix in a separate large bowl, and pour your butter and oil into it. Add in 3 eggs and whisk it all together. Add pineapple juice and water to the cake mix and use a hand mixer to blend it all together, slowly going from low to medium until you reach a thin consistency. Split your batter evenly between your two cake pans and pop them into the oven. Wait until they rise and become a golden yellow color. Place on a rack and wait for them to cool. 
Whipped cream filling ingredients: 
2 cups of powdered sugar

½ cup of half-and-half
1 cup of melted butter
1 ¾ cup of strained crushed pineapple
Vanilla extract to taste
Whipped cream filling steps: 
Put your powdered sugar and half-and-half into a medium-sized mixing bowl and mix. Add a splash of vanilla extract and the room temperature butter. Use a hand mixer on high to blend them. Stir the crushed pineapple into the mixing bowl. Chill the filling. 
Frosting ingredients: 
1 can of vanilla frosting

2 sticks of room temperature butter
Frosting steps:
In a medium-sized mixing bowl, use a hand mixer to whisk the butter, gradually going from a low to high speed. Slowly mix until it turns into a white-cream shade and has a light and fluffy texture. Take your can of frosting and combine it into the butter thoroughly. Adjust the amounts of frosting, butter or vanilla extract to your liking. 
Assembly:
After your two layers of cake have cooled down, remove the parchment from the bottoms. Cut the curved top off of one layer, leaving it flat and even. Take out the chilled whipped filling and spread a generous amount on top. Take your second layer and apply it to the first. Spread frosting all around the cake and on its top. Place it in the fridge until you're ready to eat!
About the Writer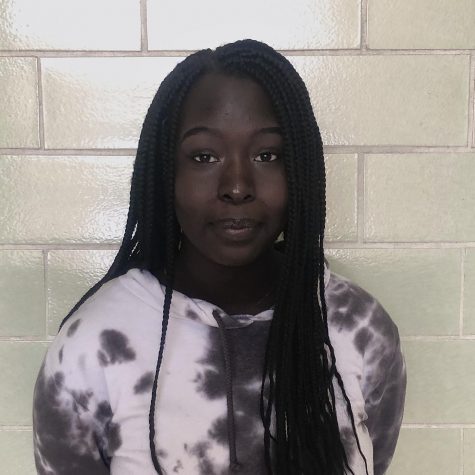 Kwot Anwey, Co-Editor-in-Chief
Kwot Anwey is a junior at Columbia Heights High School and she is currently the Co-Editor-in-Chief of the Heights Herald. She enjoys journalism because...