Grandmas' homemade treats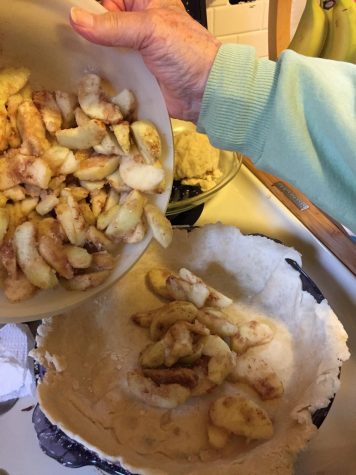 Every person has that one comfort food that is impossible to say no to, and for many that comfort food is their grandma's homemade pie. From pumpkin to apple or even pecan, a homemade pie can be as comforting as a warm hug. This is especially true going into the chilly months of fall that lead into winter. Keep warm with these recipes from a few five-star grandmas that really know how to bake a marvelous pie. 
Nana's Pumpkin Pie by Nancy Hults
Ingredients:
2 eggs, beaten

½ tsp. salt

⅔ cup sugar
1 cup fresh pumpkin (fresh or canned)

¼ tsp. cinnamon

¼ tsp. ginger

¼ tsp. nutmeg

2 TB sorghum

1 cup warm milk
In a mixing bowl, add the eggs, salt and sugar. Mix with beater and gradually add the pumpkin, cinnamon, ginger, nutmeg, sorghum and warm milk. Place an unbaked pie crust shell in a 9 inch pan and add mixture. Bake at 425 degrees for 15 minutes, then turn the temperature down to 350 degrees for 30 minutes. Check pie with a toothpick, and if it is still uncooked, turn the temperature down to 300 degrees for 10 minutes. 
JJ's Angel Pie Dessert by Ms. Renee Janas-Johnson
Whipped Topping Ingredients:
4 egg whites

¼ tsp. cream of tartar

1 cup sugar
Whipped Topping Instructions:
Beat egg whites until frothy and add cream of tartar, then beat until stiff. Add sugar gradually and beat until mixture stands in stiff peaks. Butter a 10 inch pie plate well, and spread meringue. Place in a 300 degree oven for 20 minutes, then reduce to 275 and bake 40 minutes. Remove from oven and let cool. 
Custard Ingredients:
4 egg yolks

3 TB grated lemon rind

3 TB lemon juice

½ cup sugar
Custard Instructions:
Beat yolks till a light lemon color, then add sugar, rind, and juice and place in a double boiler. Cook until it thickens, stirring constantly. 
Assembly:
In a pie tin, layer custard, a layer of whipped topping, an additional layer of custard and so on. Refrigerate at least 4 hours to serving time. 
Grandma's Apple Pie by Patricia Finnegan
Crust ingredients 
2 cups flour

⅔ cups Crisco 

½ tsp. salt

7 tsp. water
Crust instructions:
Cut the Crisco into the flour/salt, then mix 7 teaspoons of water while mixing every two teaspoons. You can always add more if it's still too dry. Take half of the dough and roll into a ball that will be about the size of your hand. The bottom and top crust will each be one ball. Refrigerate for a half hour.
Filling ingredients 
5-6 Haralson apples

Salt

1 cup of sugar

2 TB of flour

1 tsp. of cinnamon

½ tsp. nutmeg
Slice and peel Haralson apples and put them in a bowl filled with a small amount of water and a sprinkle of salt. This keeps the apples from browning while waiting for the dough to cool. Then, place the apples in another bowl and add the rest of the ingredients and mix.
Once the filling is done, roll out the dough gently until it is slightly larger than a 9-inch pan. Fold it in half, then flip into a 9-inch pan. Roll out the other ball of dough and keep to the side. Place the apples in a prepared pie crust in your pan. Cover pie with crust dough (same method as the other dough). Poke holes in the pie and bake in the oven at 350 degrees for 45 minutes to an hour.
About the Writer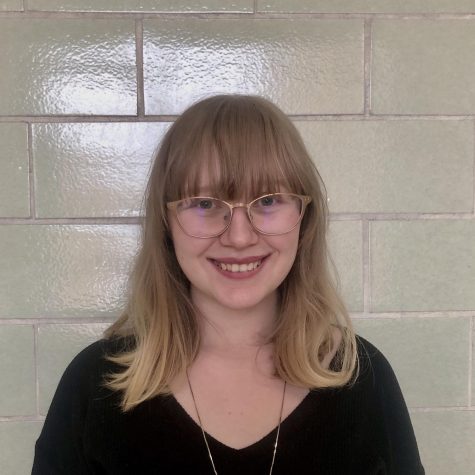 Grandma Nixi, Web Editor
Nixi Hults is a Senior at CHHS and is the Web Editor as well as Lead Staff Writer. She is in College Possible, Japanese Club, Key Club and NHS. Nixi likes...